Explore Academics at Midwestern State University
MSU Texas is home to more than 75 degree programs enhanced with opportunities for research and hands-on experience.

At MSU Texas, our goal is to provide you with an affordable, high-quality education that will prepare you for lifelong success. You will study alongside enthusiastic peers and receive guidance from experienced faculty who are experts in their fields. We ensure that all students – no matter what program of study they choose – are equipped with vital skills, including critical thinking, communication, effective writing, and collaboration. This means you will be prepared to succeed throughout your studies and your career.
---
52%
of students are first generation
247
Full-time faculty members
---
It's easy to find your way around the MSU Texas campus, especially in your first year. The smaller class sizes allow you to connect with professors and build relationships. Here, you feel like you are part of a community.

Patrick Boston, Class of 2023

Major: Geosciences | Minor: Music

McCoy College of Science, Mathematics & Engineering
Research Opportunities
At MSU Texas, we know the importance of pairing engaging academics with hands-on research. We offer a range of valuable research opportunities for students at every degree level – that is the Midwestern State University advantage.
EURECA
In this program, undergraduate students have the opportunity to delve into research in partnership with expert faculty. At the end of the program, students present their findings at an annual spring or fall forum.
Priddy Scholars
Students participating in the Priddy Scholars program will have support and mentorship to guide them through a research project during their junior and senior years.
UGROW
Get involved with our undergraduate summer research program. This intensive workshop connects students with a full-time faculty mentor to guide them through their work. UGROW culminates in an exciting research symposium.
Take Steps to Prepare for Classes
As you ready yourself for the upcoming semester, we invite you to explore our academic services. Get in touch with your advisor, learn about internship and career opportunities, and access other student support offices.
Academic Services to Support Your Studies
Midwestern State is committed to helping you achieve your academic goals. Explore our student support services to learn more about how you can make the most of our academic resources.
TRiO, Student Support Services
TRiO Student Support Services seeks to provide an inclusive environment for academic success and individualized services to aid students in need. The TRiO program empowers students from a variety of backgrounds to thrive in the classroom and navigate the transition to college. Services include study skill workshops, career services, counseling, and academic advising.
Find out if you qualify for TRiO Student Support.
Tutoring
Looking for extra support with your coursework or need some advice from someone who has been in your shoes? Tutoring & Academic Support Programs (TASP) provides peer tutors at its Learning Center (TLC) across a variety of subjects, including math, psychology, history, English and foreign languages. Peer tutors are available for one-on-one hour-long sessions.
Come check out the TLC on the first floor of the Moffett Library.
Supplemental Instruction
Some classes and subject areas are historically known to be challenging. MSU Texas offers Supplemental Instruction (SI) for such courses. The SI program provides additional assistance led by upper division students who have successfully completed the course and are able to share tips to help guide you to success.
Review the SI schedule to see if your course is included, and talk with your advisor to see if an SI course is the right choice for you.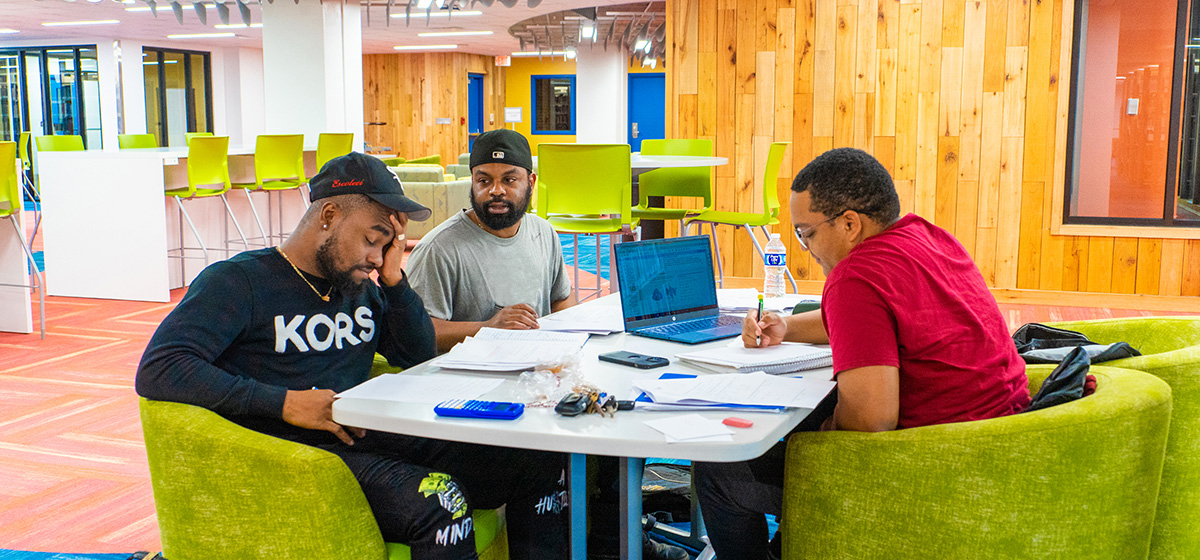 Moffett Library
Take advantage of the incredible library at Midwestern State University. Meet up for a study group, find academic resources, browse our selection of books, or just stop by for a break between classes.
The staff at Moffett Library are here to help you find exactly what you need to achieve your academic goals. We offer research assistance, subject guides, and a variety of other useful resources. Additionally, you'll find robust databases to help you access academic papers, peer-reviewed studies, and more. The library is also home to TASP's Learning Center and other student support services.