Elizabeth Lewandowski
Professor
M.F.A. — Texas Tech University
(940) 397-4392 ⨠ B204
elizabeth.lewandowski@msutexas.edu
Elizabeth serves as the department's costume, makeup, and hair designer. She received her M.F.A. from Texas Tech University and her B.S. in Theatre and B.M. in Voice for Opera at Bradley University. Elizabeth has designed over 150 productions, and has received awards nationally, regionally, and locally. She has also served as an officer in regional and international organizations. Elizabeth's book, The Complete Costume Dictionary, is the standard reference for terminology in fashion and costuming.
Eric Koger
Department Chair and Professor
M.F.A. — Florida State University
(940) 397-4781 ⨠ B123
eric.koger@msutexas.edu
Prior to MSU Texas, Eric worked as a production manager, a professor, and a scenic and lighting designer in Las Vegas, Nevada. Although Eric moved to Texas, he remains the resident scenic designer for A Public Fit, a professional theatre company in Las Vegas. Over the last 20+ years, he has designed upwards of 200 shows. Eric holds degrees from both Ball State University and Florida State University. 
Sally Shirin Story
Assistant Professor
M.F.A. — Temple University
B.A. — James Madison University
(940) 397-4908 ⨠ B106
sally.story@msutexas.edu
Sally Story is an assistant professor, specializing in directing with Midwestern State University's Theatre Department. Prior to MSU, she has taught at Concordia College, Lock Haven University, Mount Aloysius College, James Madison University, Randolph College, and Temple University. She has a B.A. in Theatre/English from James Madison University, and an M.F.A. in Directing from Temple University. Recent directorial credits include Steel Magnolias, Love Letters, Our Town, Rumors, The God of Hell, Constellations, Other Desert Cities, Big Fish, Becky Shaw, Perfect Arrangement, Les Misérables, Vanya and Sonia and Masha and Spike, and Urinetown: The Musical.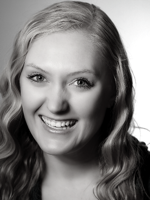 Morgan Mallory
Visiting Assistant Professor of Theatre and Acting
M.F.A. — Minnesota State University, Mankato
B.S.  — Brigham Young University
(940) 397-4395 ⨠ B107
morgan.mallory@msutexas.edu
Morgan Mallory is a visiting assistant professor of theatre for Midwestern State University. Favorite directing and choreography projects include Nelly Don the Musical at the Crown Center in Kansas City, My Fair Lady, Spring Awakening, and The Great American Trailer Park Musical. As an actor, Morgan has played Morticia in The Addams Family, rambled about butterflies as April in Company at SF Playhouse, and learned American Sign Language (ASL) to play Sylvia in Tribes. Morgan is very passionate about arts education, and previously started both the drama and dance programs at Eastside College Preparatory School. Keep up with her at www.morgandayley.com.
Jessica Hulett
Secretary
(940) 397-4670 ⨠ B112
jessica.hulett@msutexas.edu

Theatre secretary Jessica Hulett accidentally on-purpose ended up in Wichita Falls almost 10 years ago, moving here from beautiful Las Vegas, Nevada. She thinks about moving anywhere but here at least once a week, but manages to stay put ("I love my house, and I hate moving"). Jess joined her work family at Midwestern State University four years ago as the secretary for both the Department of Mass Communication and the Department of Theatre. Her office door is always open to assist faculty, students, and anyone else who manages to find their way to the end of the hallway with their clock emergencies, their toner emergencies, and their chocolate emergencies. If you don't find Jess in her office, you will find her at one of two copy machines (or running between both), scurrying across campus delivering something, tracking down one or both very busy department chairs for a signature. Outside of MSU, Jessica is an ordained minister and occasionally officiates weddings for a local venue. Jessica loves traveling and never passes up the opportunity for a new adventure.
---
Emeritus Faculty
Laura Jefferson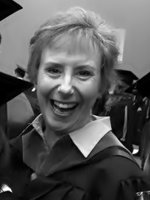 Chair of the Theatre Department — 1985 to 2013
Professor Emeritus — 1984 to 2015
M.F.A. — Southern Illinois University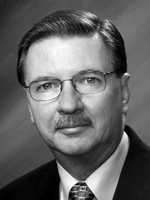 Dr. Ron Fischli
Dean of Lamar D. Fain College of Fine Arts — 1992 to 2013
Professor Emeritus — 1990 to 2013
Ph.D. — University of Missouri, Columbia
M.S. — Fort Hays Kansas State College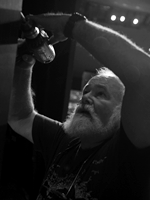 Don Henschel
Professor Emeritus — 1970 to 2013
M.A. — Colorado State University