Location, location, location...
Research at the Kimbell School of Geosciences includes characterizing the Earth's surface and precision location of field measurements. Field acquisition and digital mapping underpin constrain geomorphology, geological mapping, and geophysical surveying.
Level and staff
Students learn the basics of surveying using level, staff, and measuring tape. The lab has four Nikon levels with custom Forestry Supply metric staffs and 30 m tapes.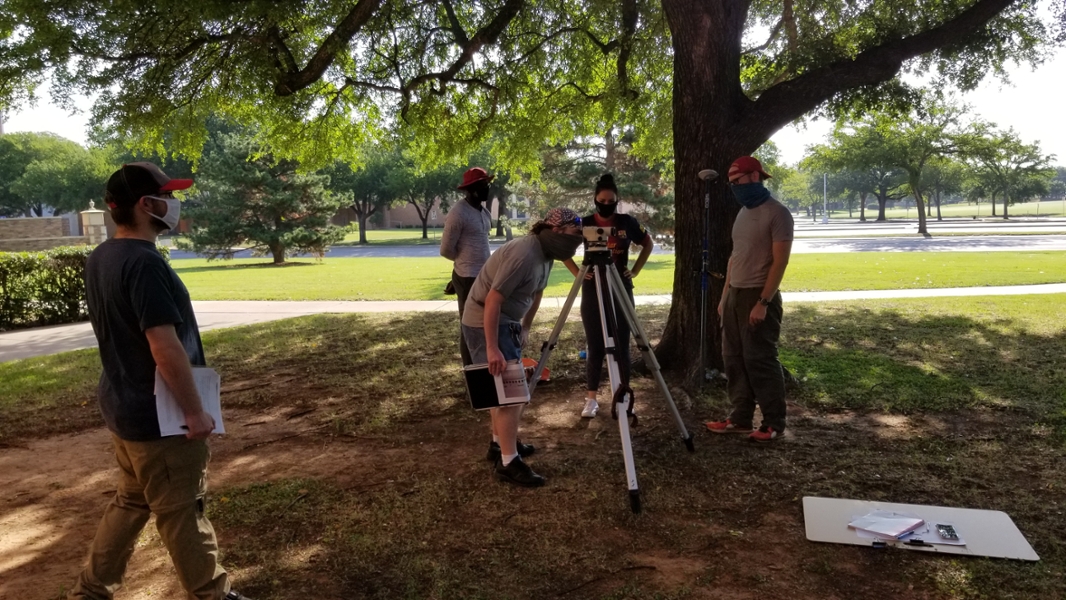 Robotic total station
The lab maintains a Trimble S5 robotic electronic transit theodolite and electronic distance meter, with TSC7 Win10 controller. The instrument is able to automatically follow a single operator with an adjustable-height prism for 100+ m. This survey tool can construct cm-scale maps on a relative or absolute scale. The total station is relatively portable, with an anti-shock case that can be worn as a backpack. Data can be offloaded directly or through Trimble connect on the internet.
GNSS survey tool
The lab contains a Trimble TDC-150 GPS GNSS Handheld Data Collector and Zephyr antenna. The TDC is an Android OS device with SIM card. The device provides a survey of absolute position. With an unobstructed view of overhead satellites, these yield decimeter resolution in X and Y, and 2 m resolution in Z, and decimeter resolution in Z when connected to the internet. Data acquisition is synced to Trimble Connect for offloading.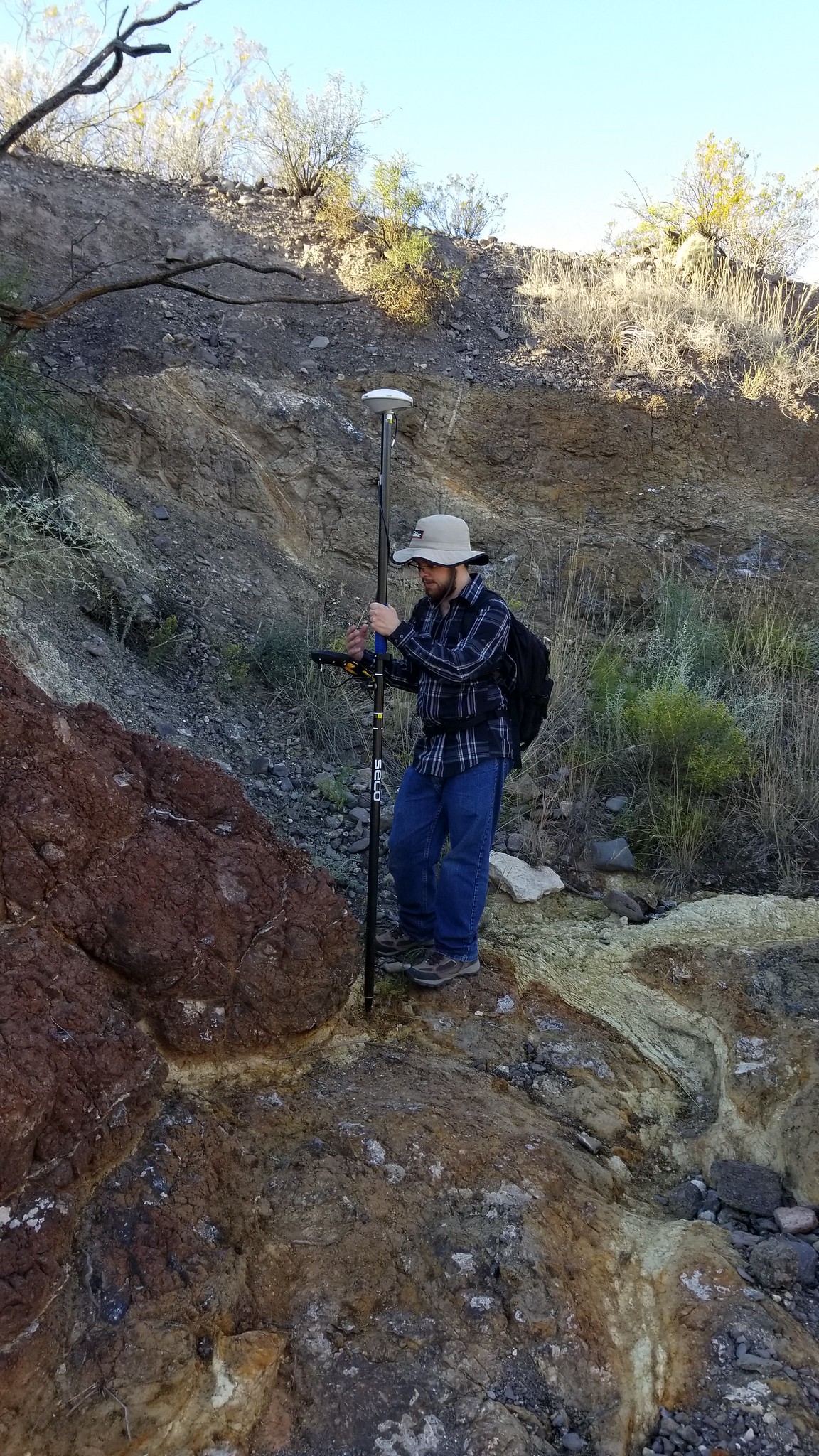 ArcGIS Pro
The Kimbell School of Geosciences has a Educational Academic Departmental Medium Term Concurrent Use License with SRI. Students can create individual ArcGIS Pro accounts and use the software for digitizing geospatial measurements, geologic mapping, and cross-correlation with other GIS and subsurface mapping software. Data from the TSC7 and TDC 150 can be directly imported into the ArcGIS Pro.