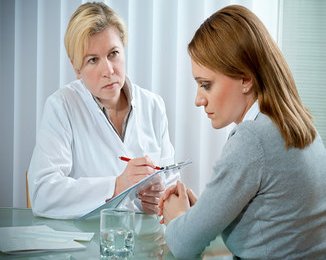 AN ADVANCED PRACTICE NURSING DEGREE PROGRAM FOR RNS INTERESTED IN SPECIALIZING IN MENTAL HEALTH CARE
Do you want to pursue a graduate degree and develop a specific practice focus as a primary mental health care provider for families and individuals? 

The Psychiatric Mental Health Nurse Practitioner (PMHNP) program will prepare you for a range of  career opportunities in outpatient and inpatient facilities as well as private practice settings.  Our program integrates assessment, pharmacological treatments, and therapy for a wide spectrum of patients, from children to adolescents to adults and older adults.
You will acquire advanced knowledge and clinical skills enabling you to provide quality comprehensive care to clients across the lifespan.  Extensive course work and practicum will prepare you to focus on the range of mental health care needs of individuals and families.
The MSN curriculum is comprised of 21 hours of nursing core, 18 hours of the clinical specialty, and 9 hours of  evidence based project courses, for a total of 48 credit hours.  Masters-prepared RNs have the opportunity to earn a post-graduate certificate. view courses
Our graduate programs meet the requirements for advanced practice nursing established by the Board of Nurse Examiners for the State of Texas.  Candidates are eligible for recognition by the Board of Nursing as advanced practice nurses and to sit for national certification examinations.
The PMHNP MSN  program only admits students in the Fall semester.
The Application Deadline is April 1st  for MSN degree-seeking students.
Application Deadline is October 31st for Post-Graduate Certificate students.