Put Your Hooves on the Ground and Get Involved
College is an exciting time in your life, full of new experiences and opportunities. Joining clubs and organizations is a fantastic way to get involved and connect with like-minded people who share your passions. You will have the chance to meet new friends, learn new skills, and have a ton of fun. Being an active member of the campus community can help you adjust to college life, make it easier to build a network of support, and discover new interests that you might not have considered before.
Enhance your overall student experience and make memories that will last a lifetime!
Take Part in MSU Texas Traditions
Here's to the Maroon and The Gold!
There are a lot of things we love about MSU Texas. From the many exciting events of Homecoming and Caribfest to meeting our friendly mascot, Maverick T. Mustang, and learning the Mustangs hand sign, we are excited for you to join us in our fun and exciting traditions.
Maverick T. Mustang is a perpetual sophomore at MSU Texas. He is known for wild antics at football and basketball games, where is known to fire up the crowd to cheer on the Mustangs to victory.
The Mustangs Sign is the configuration you make with your fingers during the Alma Mater singing or to identify yourself as a Mustang to a fellow Mustang. Bring down your two middle fingers to touch the tip of your thumb and extend the two remaining fingers up to make the Mustangs Sign.
The Midwestern State University Seal is in the middle of the Clark Student Center atrium. Students are never supposed to walk on the seal but around it. If a student steps on the seal, they will not graduate on time. For students to reverse the curse, they must run and touch the Believers statue, located south of the D.L. Ligon Coliseum.
Join Student Clubs and Organizations
What do you like to do in your spare time?
Do you play video games?
Play an instrument?
Did you apply to MSU Texas because of our nationally ranked Cheerleaders?
Are you the events planner of your friend group?
No matter your passion, at MSU Texas, you can find others with similar interests.
Forge Strong Bonds in Fraternity and Sorority Life
With 13 chapters represented on campus, Fraternity and Sorority Life can be an exciting community to join with multiple benefits. Develop your leadership potential while enjoying the fun to be had through social and service activities. Take advantage of additional academic support, alumni networking, and having the guidance and bonds of brother and sisterhood.
View Chapter Profiles
Since I have been a part of Greek Life, my college experience has never been better with the new lifelong friends I have made and the various MSU Texas activities I have become involved in. Some of these activities have been cheering on kids during the Buddy Walk, of course, become a performer for the LipSync Battle during homecoming. In all, I would never trade this opportunity for anything!

Keaira Fillingim, Class of 2027

Major: Biology and Chemistry, Pre-med

McCoy College of Science, Mathematics & Engineering
Broaden Your Leadership Qualities
At MSU Texas, we pride ourselves in the fact that we are responsible for creating the leaders of future generations. There are a number of opportunities across campus that will allow you to stretch yourself and become a great leader.
Student Government Association
Being a part of the MSU Texas Student Government Association (SGA) allows you to have an active role in shaping not only your college experience but also that of your peers. Voice your opinions and concerns and work collaboratively with other students to make the positive changes you want to see on campus.
Rising Mustangs
This competitive four-week program is open to 25 students each semester.
Following the book The Leadership Challenge by James Kouzes and Barry Posner, you will gain a better understanding of your leadership style, personality traits, values, goals, and defining characteristics. (As a perk, dinner is included!)
Watch your email for more information.
Student Ambassadors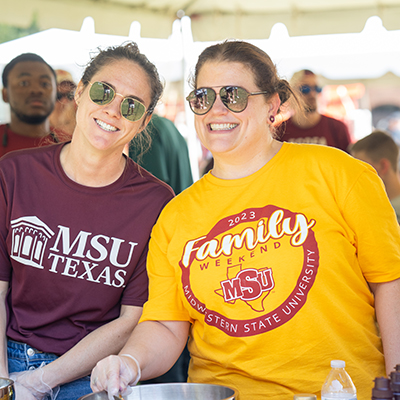 A prestigious group at Midwestern State university since the late 1970s, Student Ambassadors serve as representatives at important functions on campus as well as within the Wichita Falls community. Through various interactions, Student Ambassadors are introduced to a variety of leadership and service opportunities and learn about the University and its role in the community. In addition, they experience enhanced communication and leadership skills as well as increased levels of interpersonal confidence.
Resident Assistants
Resident Assistants (RA) are an integral position in the Residence Life Program. As an RA, you are at the forefront of building a community within the residence halls, hosting fun (and informative) events while also offering support and assistance to your peers.
Residential Peer Educators
Residential Peer Educators (PE) are valued members of the Residence Life program. Each PE is selected to fill one of the following roles:
Academic Educator
Health Educator
Violence Intervention & Prevention (VIP) Educator
Engaging Peers in College (EPIC) Educator
University Programming Board
The University Programming Board (UPB) is a student-led organization responsible for campus programming. Its efforts include bringing in featured entertainers, a cinema series, and many other special events for the students. Additionally, it is active in planning for Stampede Week, Family Day, Homecoming, and Finals Frenzy.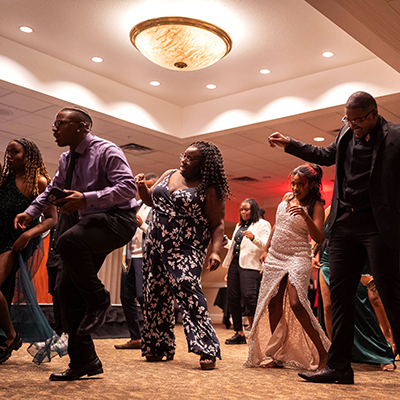 Leadership Conferences at MSU Texas
Join us at our conferences where you will have the opportunity to listen to engaging keynote speakers, participate in breakout skill-building sessions, and enjoy a complimentary meal.
Ever since I was young, I knew I was going to attend Midwestern State. I feel like I started learning skills that will help me professionally, even in my freshman year.

Brylie Green, Class of 2025

Major: Education (EC-6)

Gordon T. & Ellen West College of Education
Visit Us

Drop in or Call
No scheduled appointment is necessary.
We are located in the Clark Student center, in building 14 on the campus map.