We invite you to meet some of our extraordinary alumni who embody the optimism, excellence and drive that is synonymous with MSU Texas.
You may recognize these names and faces. Each person represents a dynamic life path or a life-changing career. From Broadway to robotics, classrooms to laboratories, they all have one thing in common: Midwestern State University as their foundation for success.
J.J. (Bagley) Belcher  1998

Midwestern State University graduate J.J. Belcher was selected as the Red River Best Chevy Dealers Teacher of the Year for 2019-2020.
Belcher is a math teacher at Windthorst High School.
Her honor was reported in the Archer County News. "She always reaches out to each student to find the positive no matter what challenges they have. Mrs. Belcher is simply one in a million," Windthorst Independent School District Superintendent Lonnie Hise said. "J.J. deserves all the accolades she receives. She is an outstanding person and the best math teacher I know."
J.J. is married to Scott Belcher (1995), a teacher/coach at Windthorst High School. They have two sons, Cy Belcher, a senior at WHS, and sixth-grader, Brock.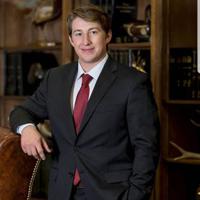 Hunter Brooks 2014

Governor Greg Abbott has appointed Hunter Brooks as District Attorney for the 50th Judicial District in Baylor, Cottle, King, and Knox counties.
Brooks, of Seymour, is currently an Assistant District Attorney in the Wichita County District Attorney's Office. He is a member of the State Bar of Texas. Brooks received a Bachelor of Science in Criminal Justice from Midwestern State University and a Juris Doctor degree from Oklahoma City University School of Law.

Hanna Bell 2007

Midwestern State University graduate Hanna Bell is the new executive director of the USS Fort Worth Support Committee, returning to Texas after five years in Germany and China, the committee said.
According to an article at FortWorthBusiness.com, Bell worked overseas in Germany with Army Entertainment and China with Fantasy Performing Arts. "After COVID put a halt to my work in the performing arts here in the Metroplex, I went back to my military roots to work with the USS Fort Worth," Bell said.
She earned her bachelor of fine arts from Midwestern State University (YEAR) and her master of fine arts, performance, and pedagogy, from Texas Tech University.
She also is an active member of the DFW theatre community, both as performer and costume designer, as well as the volunteer coordinator for Onstage in Bedford.
Jodie Connaughton  2002, 2004

Attorney Jodie Connaughton was featured in Fort Worth Business Press as part of a 40 Under 40 series of accomplished professionals.
The article praised Connaughton as an accomplished and capable attorney who represents clients who have nowhere else to turn. "She never loses a case when representing women and children who have been impacted by family violence and neglect," said Melanie Hanna of Methodist Justice Ministry, who nominated her.
Previously, she worked for Patsy's House, Children's Advocacy Center in Wichita Falls, SafeHaven of Tarrant County and briefly a Joshua law firm where she practiced family law.
"Jodie makes a difference in the lives of our clients that we serve everyday leading them out of a life of domestic violence by handling the toughest of the tough cases that require a tremendous amount of time researching and securing documentation to present in court," Hanna said.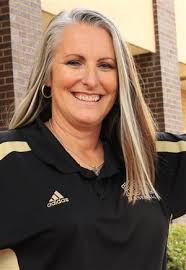 TiAda (Hill) Radtke 1995, 2009
TiAda Radkte, who earned a Bachelor of Science in Education and a Master of Education in Educational Leadership, was named the Region 9 Outstanding Assistant Principal of the Year for 219-2020.
Radtke is an assistant principal at Rider High School in Wichita Falls. The honor is presented by the Texas Association of Secondary School Principals. School administrators were nominated and chosen by their peers within their regions. Radtke is eligible to compete for the state title of Texas Assistant Principal of the Year.
TiAda (Hill) Radtke was a standout volleyball player at Midwestern State, three times earning all-conference honors in her college career. She was named to the Hall of Honor in 2008.
Gerad Troutman 2002
Gerad Troutman of Lubbock, a Midwestern State University graduate, is the EMS Medical Director for Lubbock and Amarillo and Assistant Professor of Emergency Medicine at Texas Tech University Health Sciences Center.
Troutman is a past president of the Texas College of Emergency Physicians. Currently, he serves as a Delegate to the House for the Texas Medical Association, and a committee member of the American College of Emergency Physicians and a member of the National Association of EMS Physicians, and the Texas Association of EMS Physicians. Additionally, he volunteers as a member of Lions Club International. Troutman received a Bachelor of Science in Chemistry from Midwestern State University, a Master of Business Administration from West Texas A&M University, and a Doctor of Medicine from Texas Tech University Health Sciences Center.

Gill family photo.


Visit MSU Texas News to read complete story on Sean Gill.  

Boswell family photo. 

Visit MSU Texas News to read complete story on Marla Boswell. 
---

Blake Enlow Family Photo
Visit MSU Texas News to read complete story on Blake Enlow.
---
Visit MSU Texas News to read complete story on Dr. David Callender.
---