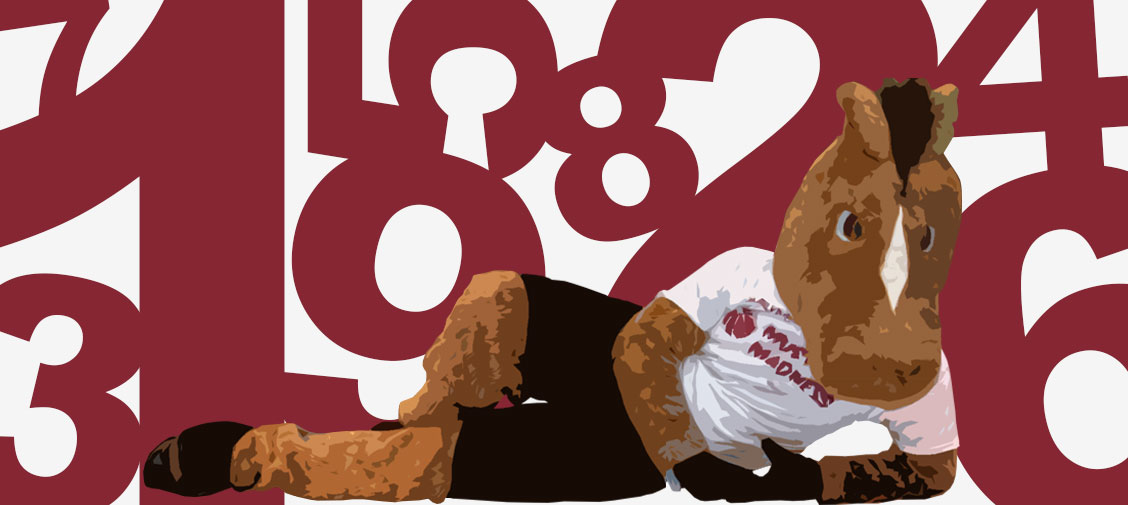 1. To be ahead of the curve
A public liberal arts education helps you see the connection between seemingly unconnected things and employers LOVE people that can think at this critical level. As a result, you will already be ahead of the curve when you graduate and start your career search.
2.  Save thousands on tuition
MSU Texas is one of the more affordable universities in Texas (and even the country). Our average net cost for students is lower than some other universities by thousands of dollars so you can enjoy knowing you are getting an excellent education at a competitive and affordable price.
3. Animal Antics!
Since our beautiful campus is home to Sikes Lake it is not unusual to see geese honking around campus during certain times of the year. The students love it and we know you will too!
4. Awesome Artwork
We have amazing artwork nestled into campus in all the right places. From our favorite pig at the student center to the Texas tornado outside Fain, you never know where interesting art will pop up on the MSU Texas campus.
5. Legacy Hall
This is not your parent's dormitory. There is a napping pod! Does anything else need to be said?
6. Three letters…R. O. I.
MSU Texas is consistently ranked nationally as one of the best
R
eturns
O
n
I
nvestment which means an MSU degree will pay off quickly with our graduates earning more on average than graduates from other Texas universities
7. Caribbean Flair
Even though we are located in the heart of north Texas, our campus has a Caribbean flair due to the number of international students that attend MSU from the Caribbean. Our students even enjoy a campus tradition called Caribfest that showcases the cultures and food from the various islands.
8. Free dental care
We know…it's a rather odd perk. However, this is what happens when you attend a university that has a nationally recognized dental hygiene program - MSU students and members from the community can receive free dental cleanings in the on-campus dental hygiene clinic. Clean teeth – it's a good thing.
9. Mighty MSU Texas Athletics
Come cheer on the Mustangs and be part of a university that has received recognition for its large attendance at home football games.  Not to mention the fact that MSU Texas athletic teams claim 12 regional championships, 51 conference titles and an individual national champion. Go Stangs!
10. Because it's MSU Texas.
Our students love us and we love our students and that is all that needs to be said.