Preferred method - Reservation Form is available on Mustangs Link (msutexas.campuslabs.com).  
If for any reason you can't use this application, call (940) 397-4228.
 Keys and vehicles are located at the Facilities Services Shops Building, Vehicle Maintenance department.
Hours: Monday - Friday, 8am to 5pm
  **If an MSU vehicle is not available, rentals are available on state contract through Enterprise. [click here] 
---
Rules and Regulations that apply to the Operation of Midwestern State University owned motor vehicles.
15 PASSENGER VANS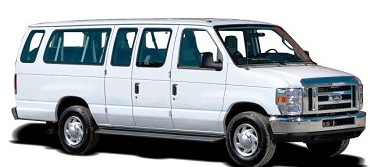 In an effort to reduce the risk associated with traveling in large passenger vans, MSU has adopted a safety training that is currently being utilized by Texas Tech University. As a part of obtaining approved driver status, drivers of MSU 15-passenger vans must complete a 15-passenger van safety training with a score of 70 or above. The training is a series of 9 short videos, each followed by a couple of questions. It takes about 30 minutes to complete. Please submit your completion certificate prior to your next trip in a van. Completion certificates should be sent to debby.watson@msutexas.edu.
To access the training videos please go to this link: Travelers Large Van Training.
NOTE: this training does not work on FireFox.  For best results, open the link using Google Chrome.