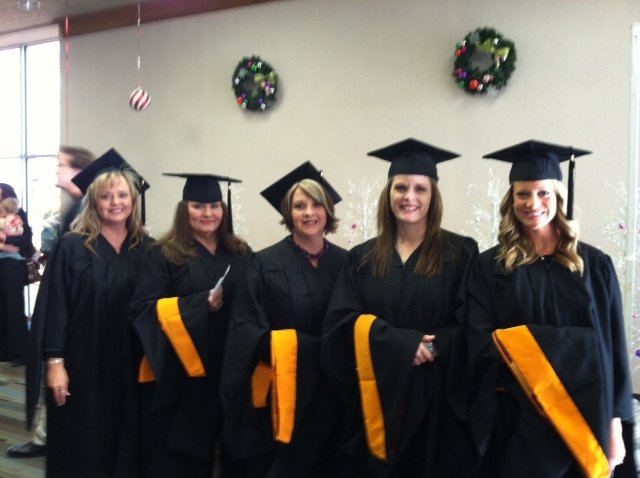 Preparing advanced practitioners of tomorrow to meet the challenges of a changing health care environment.
Welcome to the Wilson School of Nursing Graduate Nursing Programs. We currently have two graduate nursing programs: Psychiatric Mental Health Nurse Practitioner, and Family Nurse Practitioner. Each track offers a master's degree in nursing (MSN) or post-graduate certificate program, and is directed by a graduate coordinator who will be happy to assist you with any questions you might have.
Midwestern State University Wilson School of Nursing utilizes doctoral prepared and advance practice nurses who are experts in their fields to ensure the highest quality educational experience. Our programs focus on the development of refined analytical skills, broad-based perspectives, enhanced abilities to articulate viewpoints and positions, as well as the ability to integrate theory with practice and to utilize research findings in advanced practice roles.
For information concerning graduate nursing degrees, please contact the coordinator for your field of interest. We look forward to working with you as a potential student in our program.
---
Student Learning Outcomes (Graduate Programs)
Graduates will:
Utilize research, including the evaluation of research, and problem identification within the clinical practice setting, in order to provide evidence-based care.
Integrate and apply a wide variety of theories into a practice that allows the clinician to develop, implement, and evaluate a comprehensive and holistic approach to care.
Demonstrate readiness for safe and competent independent practice through the synthesis of knowledge/principles of advanced health assessment, pharmacotherapeutics, and concepts/theories of disease prevention/health promotion in the evaluation and management of patients in primary care setting.
Demonstrate an understanding of the principles, personal values and beliefs as well as the impact of the political and economic healthcare environments that provide a framework for practice. 
---
Application Deadlines

The Nurse Educator Program is no longer accepting applications.
MSN Degree-seeking FNP and PMHNP application deadline is April 1st.
Post-Graduate Certificate FNP and PMHNP application deadline is October 31st.