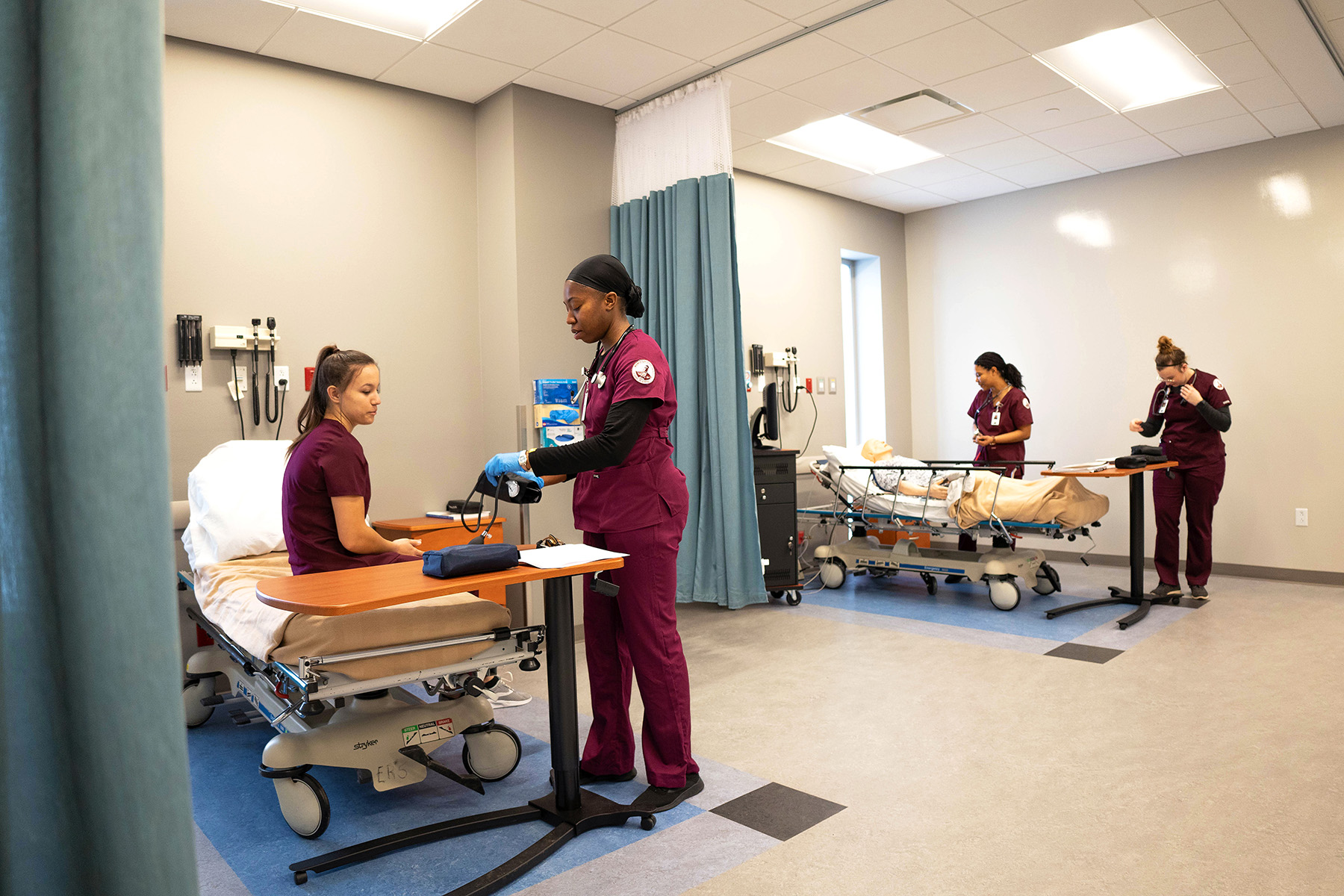 The J.S. Bridwell Regional Simulation Center has a full-time staff of nurse educators all with more than 20 years of clinical experience.  They are dedicated to training and evaluating students through active engagement of learning and education in small group settings for individualized teaching and instruction.  The Simulation Center is a state-of-the-art facility of over 13,000 square feet equipped with nine adult high-fidelity and low-fidelity manikins, two birthing manikins, and three high-fidelity baby manikins.
Mission
Facilitate learning for multidisciplinary healthcare providers in an innovative environment that stimulates clinical imagination and competence.
Vision
Provides opportunities that allow the learner to participate in clinical experiences in a non-threatening, safe, and structured environment through the use of both high and low fidelity simulators, psychomotor skills labs, role modeling, and other learning strategies.
Collaborates with consortium faculty in the development of scenarios using evidence-based practice which are challenging for the learners and meet individual program outcomes.
Facilitates learning from BSN Educators with clinical expertise in clinical simulation who provide clinical instruction and support to the learners in the practice environment thereby relieving the academic faculty to focus on classroom instruction
Models lifelong learning skills by supporting staff personal and professional endeavors for furthering their advanced education.
Validates competencies for participants through the use of clinical simulation experiences.
Values
Build strong clinical skills and clinical imagination
Augment lifelong learning
Promote safe, compassionate, and quality patient care for the healthcare consumer.