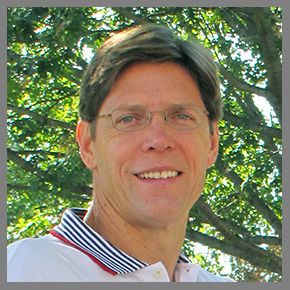 Dr. Charles Bultena
Dr. Charles Bultena is an Associate Professor of Management in the Dillard College of Business Administration at Midwestern State University and Piper Professor of 2021.
He began his career as an engineer working for St. Gobain Industries (a large French manufacturing conglomerate headquartered in Paris, France). During his 14-year career, he worked in many St. Gobain plants internationally and won the President's Award for Excellence in North America.
Upon earning his Doctorate in Management from the University of North Texas in 1998, he joined the Dillard College of Business at MSU. He has served as Chair of the Department of Management and Marketing, Chair of the Dillard College Tenure and Promotion Committee, and Scholarship Coordinator for the Dillard College. He has served on the MSU Faculty Senate since his arrival—as an Officer and member of the Executive Council most years. He was named Piper Professor of 2021 by the Piper Foundation for Excellence in Teaching in Texas Higher Education.
He chaired the MSU Charitable Campaign, the Red River Region of the State Employee Charitable Campaign, the Advisory Board of the Bartley Branch of the YMCA, and served on the YMCA Metro Board. He is currently active at the Faith Mission and serves as a judge for the Better Business Bureau Torch Awards for Ethics in the North Texas Region.
Dr. Bultena is a Certified Personality Trainer and conference speaker for Florence Littauer's ClasServices organization. He has conducted workshops for numerous businesses, non-profit organizations, and various church and university groups. His research has focused on the effects of downsizing on manufacturing and hospital workers, the impact of personality and emotional intelligence in the workplace, and mediation as a form of alternative dispute resolution.
View Dr. Bultena's profile for a full list of contact information, course syllabi, and recent publications.